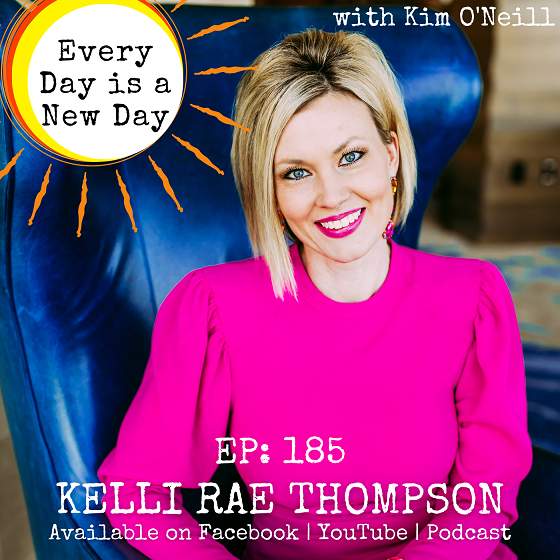 GUEST: Kelli Thompson is a women's leadership coach and speaker who helps women advance to the rooms where decisions are made. She has coached and trained hundreds of women to trust themselves, lead with more confidence, and create a career they love. She is the founder of the Clarity & Confidence Women's Leadership Program, as well as a Stevie Award winner for Women in Business—Coach of the Year. She holds an MBA; has been featured in Forbes, Parents Magazine, HuffPost and more; and she is the author of Closing The Confidence Gap: Boost Your Peace, Your Potential & Your Paycheck, which is releasing Fall 2022. 
Watch this interview in video format on:
 * FB: @KimONeillCoaching
 * YouTube: https://www.youtube.com/c/KimONeill
* Audio / Podcast replays on ApplePodcasts, Spotify and many more the day after.
 
* Are you ready to shine YOUR authentic light?
Join the Let Your Light Shine Movement today! It's free and easy.
LetYourLightShineMovement.com
 
* Connect with Kim at https://www.kimoneillcoaching.com/ to learn more about this show and/or book a free coaching consultation or custom meditation session today!
#Confidence #Leadership #WomenLeaders #KelliRaeThompson #selftrust #ownyourtalents #selfconfidence #LetYourLightShine #RiseandShine #empowerment #movingforward #purposedriven #podcast #inspiration #inspirationalshow #KimONeill #EveryDayisaNewDay #BeMoreofYou