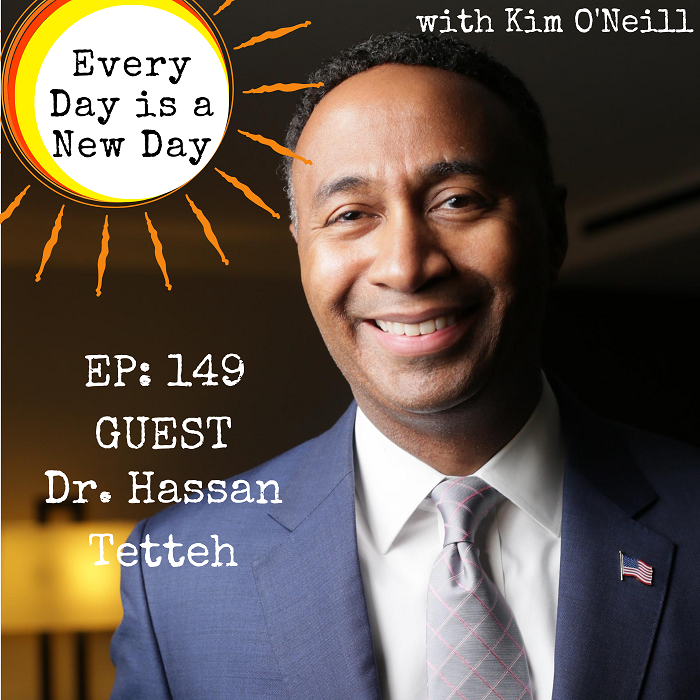 What does a Thoracic Surgeon and U.S. Navy Captain who's had his own near-death-experience have to say about the Art of Human Care? Is it possible to bring inspiration and new life to traditional medicine?
.
I am personally blown away by this incredible man and how much balance, hope and positive change he is bringing to the world through his experiences and into the medical profession that we all benefit from. ⠀
⠀
🌟 Join me and guest Dr. Hassan Tetteh, Surgeon, Captain and Author of the new book "The Art of Human Care," as we talk about saving the world through purpose, personalization and partnership.
BIO: Dr. Hassan A. Tetteh is a US Navy Captain and Associate Professor of Surgery at the Uniformed Services University of the Health Sciences and adjunct faculty at Howard University College of Medicine. He is a National Academy of Medicine Emerging Leader in Health and Medicine and a Thoracic Surgeon for MedStar Health and Walter Reed National Military Medical Center. He leads a Specialized Thoracic Adapted Recovery (STAR) Team, in Washington, DC, and his research in thoracic transplantation aims to expand heart and lung recovery and save lives.
A native of Brooklyn, New York, Tetteh received his BS from State University of New York (SUNY) at Plattsburgh, his MD from SUNY Downstate Medical Center, his MPA from Harvard's Kennedy School of Government, his MBA from Johns Hopkins University Carey Business School, and his MS in National Security Strategy with a concentration in Artificial Intelligence from the National War College. He completed his thoracic surgery fellowship at the University of Minnesota and advanced cardiac surgery fellowship at Harvard Medical School's Brigham and Women's Hospital in Boston.
Tetteh is founder and principal of Tetteh Consulting Group, a best-selling author of four books including Gifts of the Heart, Star Patrol, The Art of Human Care, and Seven Pillars of Life. Tetteh is board certified in thoracic surgery, general surgery, clinical informatics, and healthcare management, and is a Fellow of the American College of Surgeons, Fellow of the American College of Healthcare Executives, and Fellow of the American Medical Informatics Association.
Tetteh received the Alley Sheridan Award by the Thoracic Surgery Foundation for Research and Education, was named a TEDMED Front Line Scholar, and is TEDx speaker. He's an alumnus of the Harvard Medical School Writers' Workshop and Yale Writers' Conference and lives near Washington, D.C. with his wife, son, and daughter.
Learn more about Dr. Tetteh at https://doctortetteh.com/